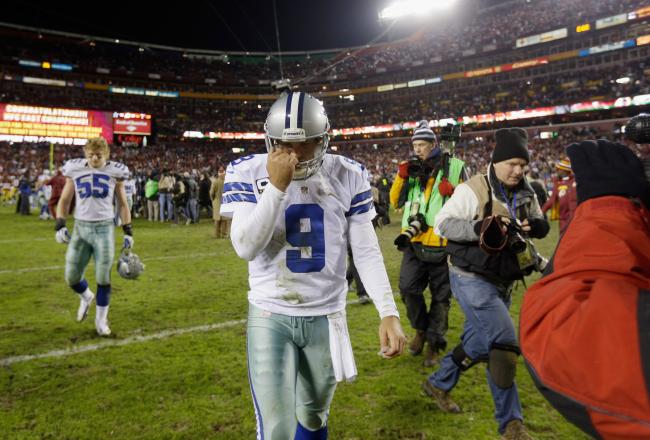 Either coaches can't coach or players can't play.
At Juice This, we think they're all stupid.
Disagree? Well then, how come you pull your hair out when your team's wide receiver runs a 6-yard out pattern? On third and 7.
Disagree? Well then, how come you toss couch cushions across the room when your team's defensive back doesn't play the ball and subsequently gives up a long reception or commits a penalty when he should've had a defensed pass or even an interception?
If this drives you crazy, then you, like us, are victims of Fatal Universal Coaching Knowledge and Positively Idiotic Shortsighted Stupidity by athletes.
The solution? Coming up.
First, a reminder that Philip Rivers beat Tony Romo in the Underachiever Bowl. We'll look at how he did it. The Baltimore Ravens are still talking about the Superdome blackout. Josh Freeman is doing his best to be the A-Roid of the NFL, and Jim Delany is saying let kids go straight to the pros.
Out of high school.
And oh, by the way, Flaaco, Kaepernick, I know who has the wings.
But first…
FATAL AND POSITIVELY IDIOTIC
If you're as sick and tired as I am of shortsighted wide receivers and stupid defensive backs, here's the solution: hire me as coach. No, really. Hire me.
Any wideout who runs a 5-yard pattern on 3rd-and-6 will be cut the next day. Any defensive back who plays the ball instead of the man will be a free agent the next morning.
Who's coaching these guys? I'll tell ya' who, coaches who only know how to be stupid coaches. Working for me, they won't be stupid anymore. They'll be stupid and unemployed. Line up with your man if you're a DB and make sure you know where he and the ball are all the time.
Is this hard? Too difficult to teach, coaches? Apparently, it is. Interceptions only happen by accident these days and passes are only broken up by DB's who have their backs to the play while they're committing pass interference.
As to receivers who run patterns a yard short, stop telling me, oh offensive coordinators, that you're taking what the defense is giving you. Take a cold shower and send your receivers the distance. The right distance, that is. For the first down.
Or else you're just another member of the Fatal Universal Coaching Knowledge Society with players from the Positively Idiotic Shortsighted Stupidity fraternity.
ROMO TO GO UP A RIVERS WITHOUT A PADDLE
Maybe Tony Romo will outplay Peyton Manning this weekend.
And still lose.
Maybe Tony Romo will put up some of the best fantasy stats ever.
And still lose.
Maybe Tony Romo has had some of the best fantasy lovers.
Ever.
But he couldn't outplay Philip (f*ckin') Rivers last week and couldn't beat the pathetic San Diego Charge Cards.
And that's all you ever need to know about Tony Romo.
Except that he broke up with Jessica Simpson, Carrie Underwood, Sophia Bush, and Natalie Smith without enough notice for me to hit on any of them.
ARE YOU AFRAID OF THE DARK?
Ray Lewis, now that's he's an ESPN analyst and not a Raven anymore, is saying it's un-freakin' real that there was a 34-minute blackout at the Super Bowl. He claims it's how San Francisco made its comeback.
ESPN just got out its checkbook.
JUST JOSHIN'
Once upon a time (not the TV show), Josh Freeman was a franchise quarterback. Once upon a time, he took Tampa Bay to 10-6. Once upon a time, he threw 25 TDs and only 6 INTs.
And now, Josh Freeman is out of time. And out of the NFL. For the moment.
If Eli keeps playing like this though…
SIGN ME UP, EARLY
Big Ten Commissioner Jim Delany is telling anyone who will listen that football players who are ready to go pro should go pro.
Right out of high school.
If they can run 6-yard patterns on 3rd-and-6 and play defense without turning their backs on the quarterback and the ball, I'm all the Positively Idiotic Shortsighted Stupidity for it.