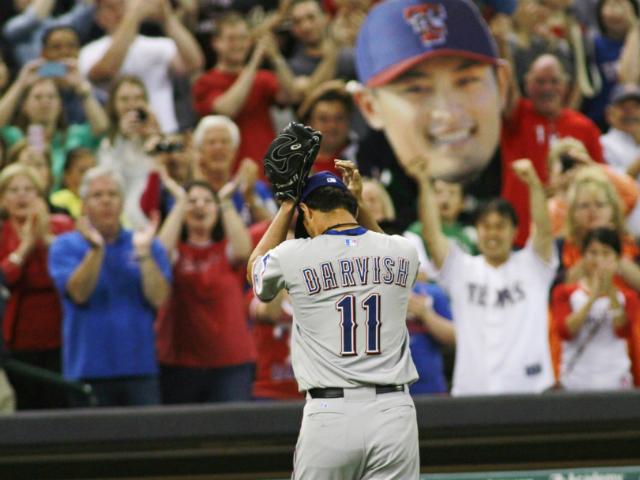 With the Texas Rangers, it has not really been a matter of if they would make a move for the strangle-hold of the American League West, it was a matter of when.
Now that we are in the dog days of summer, it is clear that the Rangers have picked August to be the month where they made their move. They are 15-4 this month, including an 8-game winning streak during the heart of August.
On July 31, the Rangers were four games back behind the Oakland Athletics, but they now have a two-and-a-half game lead on the A's.
Throughout the second half, the offensive catalyst for the Rangers has been Mr. Consistent, Adrian Beltre. Someone needs to tell the man that he is 34-years-old. He is having another marvelous season, but his second half ranks among the best in the league.
Since the break, he is batting .364 , with five home runs and 23 RBI. Another important hitter during Texas's August hot streak has been Elvis Andrus. Andrus is batting .295 since the All-Star break with 22 runs and 15 stolen bases.
But although the offense has been on fire during August, averaging six runs scored per game up to Aug. 19, the pitching has been equally stellar.
In August, up to the 19th, Texas has only given up an average of three runs per game. With pitching like that, it's almost hard to lose.
Yu Darvish went from a pitcher to a magician since the All-star break, maintaining a 1.73 ERA and a 4-1 record. Martin Perez and Derek Holland have also been fantastic. Perez holds a 3-1 record with a 3.92 ERA. Holland has been looking like the pitcher we all thought he would be one day this season and has continued that in the second half. Although his 1-2 record may not show it, his 2.61 ERA more than proves it.
But the addition of Matt Garza at the trade deadline should prove to be a major difference-maker once the A.L. West race really heats up. He has gone 3-1 with the Rangers with a 4.32 ERA.
But even with all of these numbers that explain why Texas has been so hot during August, there is something else that can explain it and that can be found by taking a quick glance at their schedule during the month of August.
They played one of the easiest schedules possible, as the average record through Aug. 19 of teams they have played is 57-66. And the majority of their eight-game win streak was against the Los Angeles Angels and the lowly Houston Astros.
Their August success is a lot less impressive after learning that they beat up on teams they were supposed to beat. Their schedule during May, June, and July was much tougher than their August schedule so that should cause some concern for Rangers fans who expect Texas to run away with the division in September.
In September, Texas has two three-game series with Oakland, one with the Pittsburgh Pirates, one with the Tampa Bay Rays, and one with the Kansas City Royals. In other words, September will be much tougher for a Texas squad that is riding high after bullying teams with losing records.
On the other hand, Oakland has a cake walk of a schedule in September besides their six games with Texas. Other than their bouts with the Rangers, they play the Astros, Minnesota Twins, Los Angeles Angels, and Seattle Mariners. That group is about as intimidating as a room full of puppies.
The six games remaining between the two teams will prove to be pivotal in claiming the A.L. West throne, but at the very least, Oakland has their weak schedule to lean on if those games do not go well for them. Texas, however, is going to have to fight to win the division.
Although everything looks peachy as of now for the Texas Rangers, as they are dominating the minor league circuit in August, the climb for winning the division is still very steep.
We knew the Rangers would be able to make a move for the A.L. West lead, but what we didn't know is whether they would be able to hold that lead or not. In September, we will find out.
By: Matt Levine
Twitter: @Matt_TSP