And the train keeps on moving for AP. Saints RB Adrian Peterson has been traded to the Arizona Cardinals for a draft pick to be named later, according to ESPN's Dianna Russini. The 7-time Pro-Bowler will now join his second team this season after spending the last 10 seasons in Minnesota. Peterson has been less than productive in his four games with New Orleans. He's split time in the Saints' backfield with Mark Ingram and rookie Alvin Kamara, only getting 27 carries this entire season. He has 81 yards on the ground, 4 receiving yards and no TDs. And needless to say, Peterson was not happy with his very limited time on the field and in New Orleans altogether.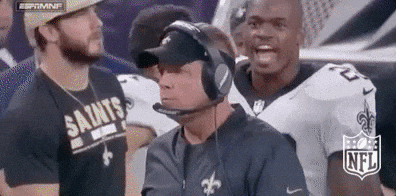 The Arizona Cardinals are getting the most accomplished running back in the NFL but he's been very inconsistent the last four years now. In 2014, he missed 15 games due to his child-abuse controversy. In 2015, he ran for 1485 yards and 11 TDs, marking his eight season of 950+ yards, 10+ TDs in nine seasons. The one season he didn't reach those numbers were in said-2014 season, where he only played one game. 2016, he only played 3 games due to multiple injuries and in 2017 he's only played in 4 games.
The Cardinals are in dire need of a ground game after star running back David Johnson was diagnosed with a broken wrist and was ruled out for 2 months. Johnson has been one of the league's best backs over the last two seasons but the Cardinals have struggled on the ground without him. They are featuring three different running backs in Chris Johnson, Kerwynn Williams, and Andre Ellington. With Ellington primarily only used in the passing game, Chris Johnson and Williams have been less than impressive, amounting for 51.8 rushing yards a game – the NFL's worst mark. The Cardinals are hoping that AP can pick up the slack in the running game at least until David Johnson is ready to return.
This trade has unloaded Adrian Peterson from the Saints, which both parties can be happy about, and put him in a situation that both the Cards and AP can be excited about. Arizona's next three games are vs. the Bucs, @ the Rams, BYE week, then @ the 49ers.